Offer Online Group Meetings to Your Members
In the last several years, people who have suffered from depression, divorce, cancer, stress, addictions, and more have flocked to the internet to look for information and encouragement to deal with the often life-crippling effects of what is going on in their lives. In the past, internet-based support was mainly provided via chat rooms and forums - both with greatly varying quality and effectiveness.
Now, Support Groups Central gives you the ability to offer web conference-based meetings to the people you serve. Meetings done through the SGC web application are much more like being in a real group. Participants can see their group leader, material can be presented, and everyone can talk with each other. Participants can join a meeting from the comfort and privacy of their homes via a computer, smart phone, or tablet.
The SGC Web Application
SGC provides advanced global technology services for managing and bringing together common needs or interest groups. Our proprietary web-platform has been built from the ground up to provide a confidential and simple to use service for both your organization and your participants. Our web application provides you with an easy way to sign up participants, schedule meetings, manage group leaders, provide content, implement your own meeting processes, collect meeting fees and/or contributions, obtain feedback, plus many other customizable features.
Learn more about SGC Features & Functionality
Our Expertise
Support Groups Central grew out of our work with Depression Recovery Groups. Since 2009, we have helped thousands of individuals in almost 50 countries. Post meeting anonymous participant feedback for that service is extremely favorable with over 95% of our participants saying that they would recommend it to others.
SGC Features & Functionality
The SGC web application offers your organization a large variety of features and functionality to meet your needs and the needs of your members.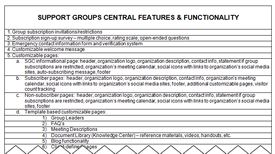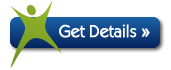 Request a Demonstration
We would be pleased to set up a demonstration for your organization at a time convenient to you. Please contact us at 888-799-0907, ext 4.

Or if you prefer, please feel free to use the form below to send us your contact information and we'll get back to you as quickly as possible.