Dwyer Project: Veteran Support Group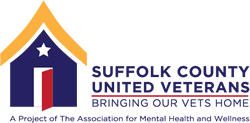 Dwyer Project is starting its 5th year of serving Veterans, service members, and their families with post-service transitional issues to include PTSD and TBI. The partnership with Suffolk County Veterans Service Agency and the Association for Mental Health and Wellness highlights the immeasurable importance of relationships in the community. Models of community based peer groups are emerging as an adjunct to clinical treatment options, especially for veterans experiencing post-traumatic stress. Leveraging the military cultural values of trust, respect, perseverance, and self-reliance provide an opportunity for healthy reintegration through peer interaction. Over 500 veterans have been served in peer group, while another 500 were reached through individual peer mentorship. Thousands have had the opportunity to learn about program initiatives through various community events. Impact of the Dwyer Project has minimized hospitalizations, sustained families, secured gainful employment, prevented homelessness, promoted daily health and wellness, and educated the civilian community as to the needs of our veterans. The success Dwyer Project has measured in its first 3-years of program development has saved lives. Our goal is to continue honoring those who've served by promoting a purposeful lifestyle as they transition into productive members of our community.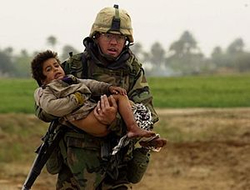 Program Services:
Joseph P. Dwyer Veterans Peer Support Project is open to all Suffolk County Veterans in any era of service, regardless of discharge status. Dwyer Project staff are Veterans connecting other Veterans who have experienced and overcome post-service transitional issues including employment, financial, legal, and social. In addition, many have experience with and/or knowledge of the challenges faced when returning from deployment with post-traumatic stress, traumatic brain injury, or substance abuse.
Our program is in honor of and named after Joseph Dwyer, who is forever going to be linked to the war in Iraq when the iconic photo was capture of him running through a fire fight carrying a young wounded Iraqi boy with his weapon slung over his back. We serve the Veteran community in honor of Joe, a selfless soldier willing to sacrifice himself in service to his nation!
Support Services:
1) Veteran Peer Support Groups: Dwyer Project provides six peer support group meeting sites across Suffolk County to include Bay Shore (2), Huntington, Amityville, Sag Harbor, and Yaphank. Facilitators are a diverse group with respect to gender, ethnicity, and era and branch of military service. Meet other Veterans working thru post-service transition & learn more about community resources.
2) Peer Mentors: Dwyer Project staff are trained to offer individual peer mentorship and support when group may not be available at a convenient time.
Both levels of support leverage the value of Vets helping Vets; offering opportunities to come together in support of each other, to listen and benefit from each other's experience with service-related issues - everything from getting back into civilian life, to returning to school, or civilian jobs, or family life, and navigating the VA and learning about services in the community. While every deployment is different there is one constant: The camaraderie that comes from our shared experience of life in the military. Whether we served in the jungles of Vietnam, the deserts of Iraq, the mountains of Afghanistan, or on a ship at sea, we are among the few who understand what it's like.
For more information or to learn more about our Veteran peer services please contact Project Coordinator John Schultz at (631) 853-8345 or via e-mail:
jschultz@mhaw.org