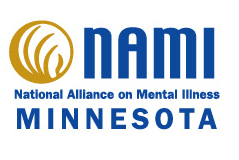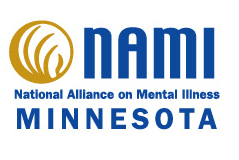 NAMI Minnesota WebConnect support groups are for people living with a mental illness. People with any diagnosis can attend. The groups are led by trained peers who are in recovery; people who understand first hand the challenges we face. These groups are intended for anyone in the country who want support.
NAMI Minnesota champions justice, dignity and respect for all people affected by mental illnesses. Through education, support and advocacy we strive to eliminate the pervasive stigma of mental illnesses, affect positive changes in the mental health system, and increase the public and professional understanding of mental illnesses.
Our Meeting Calendar
Have questions?
Here's how to reach us:
NAMI Minnesota
1919 University Ave. W., Suite 400
St Paul MN 55104
1-888-NAMI-Helps
namihelps@namimn.org
namimn.org
Copyright © 2020, NAMI Minnesota