Support Groups Central has updated your login procedures. On Monday, May 10th, we introduced a new centralized SGC Access Panel, where you have access to all your services on one screen. This means you'll only have to log in once, regardless of whether you administer one or multiple services in Support Group Central. You'll even be able to access your member account from the same screen.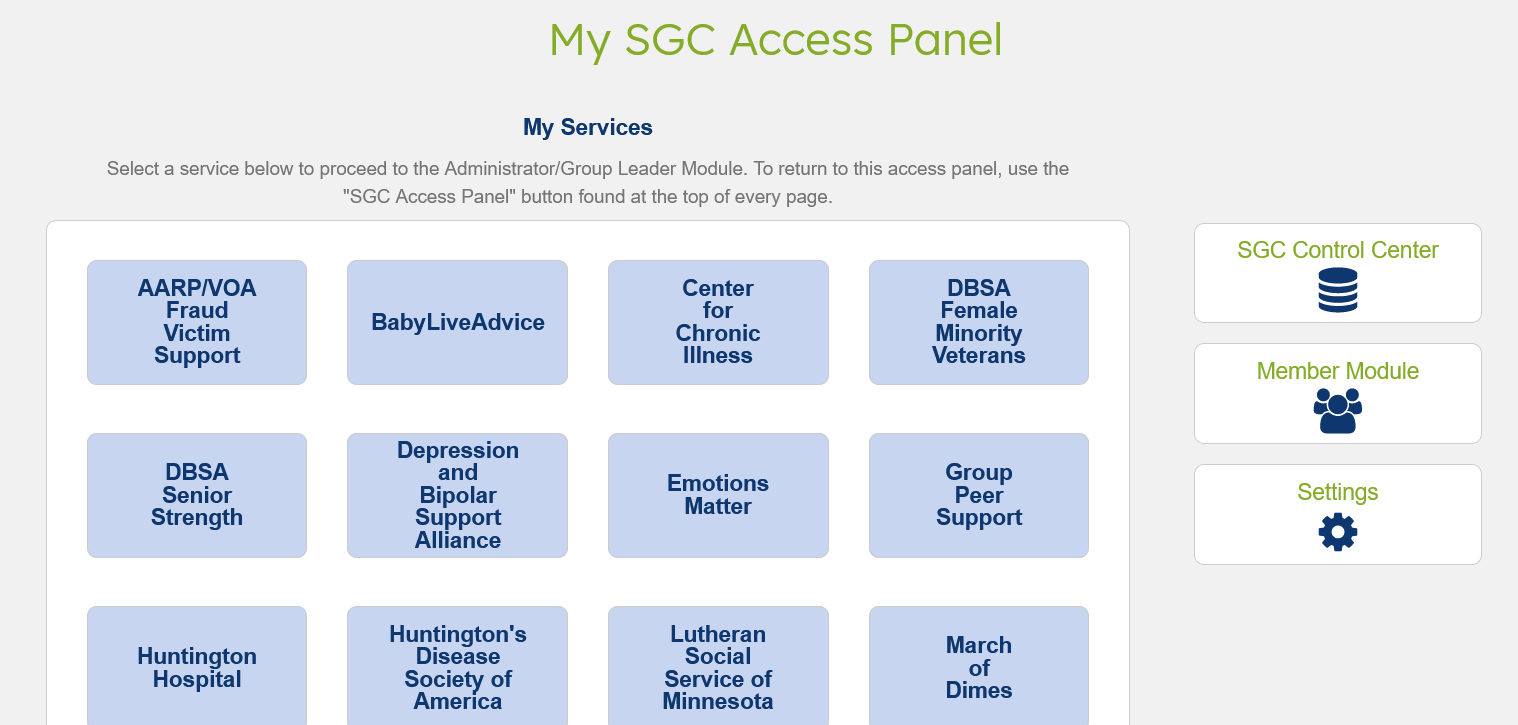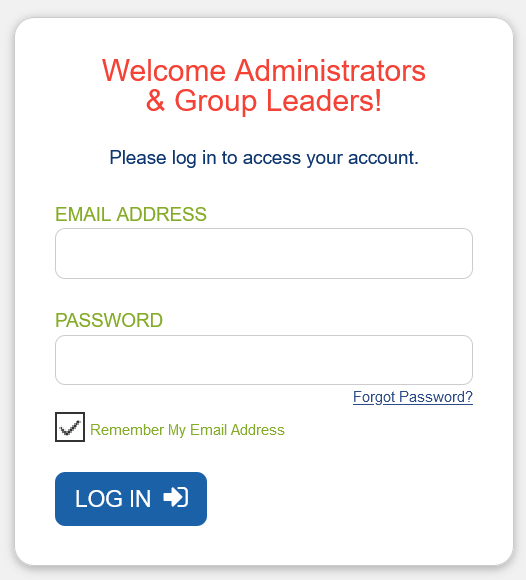 Your log in requirements will change:
Instead of a user name, you'll enter your email address.
Organization code will no longer be required.
You were provided a new temporary password, good for one login. The email was sent on May 7th, so check your inbox (or spam folder) for an email from Support Groups Central.
On your first login, you will be required to create a new password.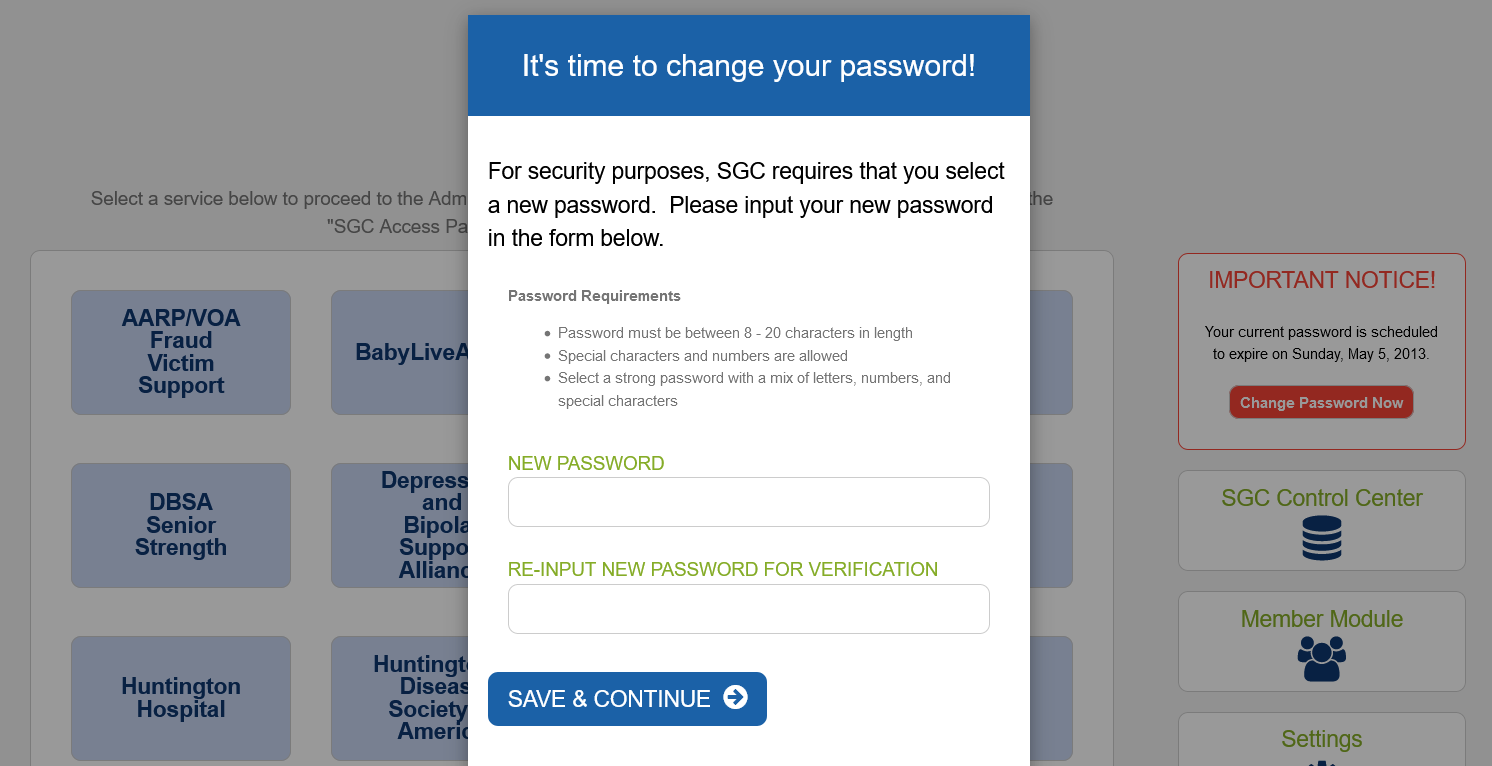 After you've changed your password, you will be brought to the new SGC Access Panel.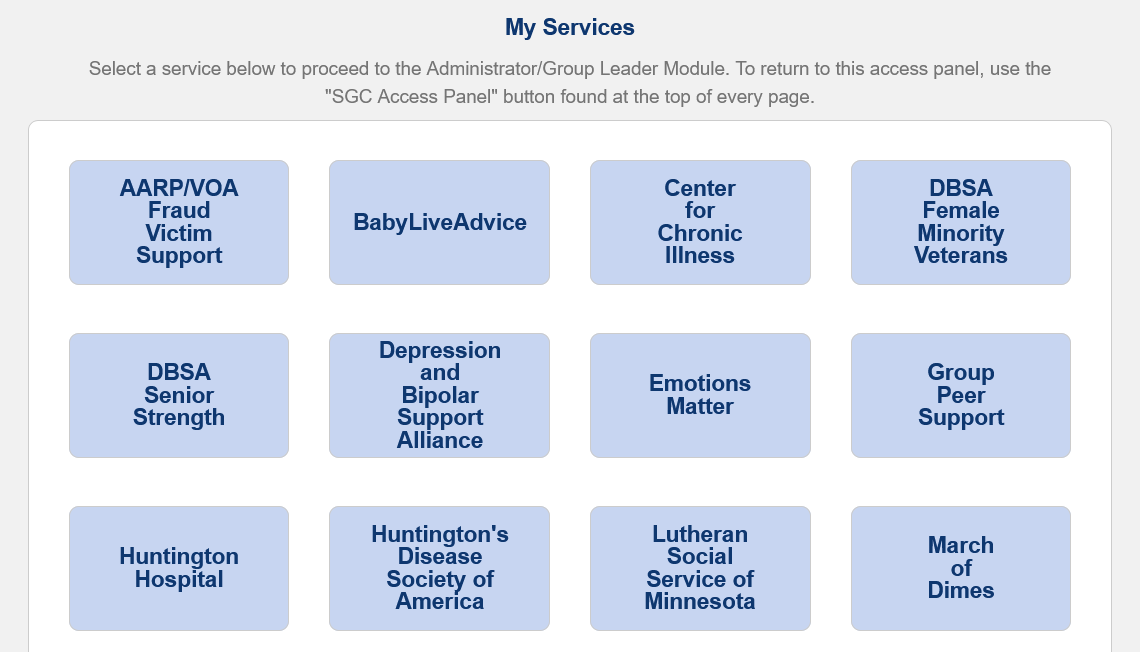 Under the heading MY SERVICES, you'll see all the organizations that you have administrative and/or group leader access to. Select a service to proceed to the Administrative Module.


To return to the SGC Access Panel, look for the SGC Access Panel button, located at the top of every page.

The new SGC Access Panel went live on Monday, May 10th.
Again, look for the email containing your new temporary password, sent out on May 7th. If you didn't receive it, you can simply reset your password by clicking on the "Need Help Logging In" link on the login screen.
Thank you for your time! If you have any questions about these changes or need assistance logging in, please contact us at
support@heypeers.com
.